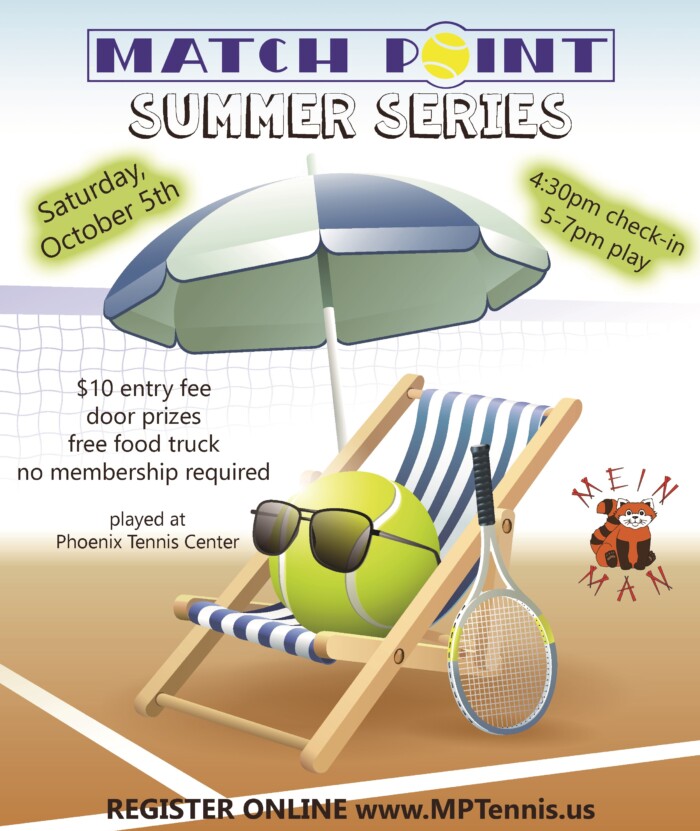 The final Summer Series event is scheduled for Saturday, October 5th, with a 4:30 check-in time. The format is mixed doubles, King of the Mountain style. Play is tentatively scheduled for 5-7, depending on weather.
The Summer Series is similar to the Fun Tournaments in that there's no winners or trophies. There will be some cool door prizes. Free food truck and drinks for all paid entries. If you're bringing a non-playing guest, contact Jade (info below). No membership is required so invite your friends and family!
Mein Man will be the food truck serving us a delicious meal this time, check them out on Facebook!
Questions, sponsorship/vendor, or door prize donation info: Jade LeWin, Match Point President jadelewin@cox.net
Register and pay securely.
You do not need a PayPal account to pay online via PayPal.